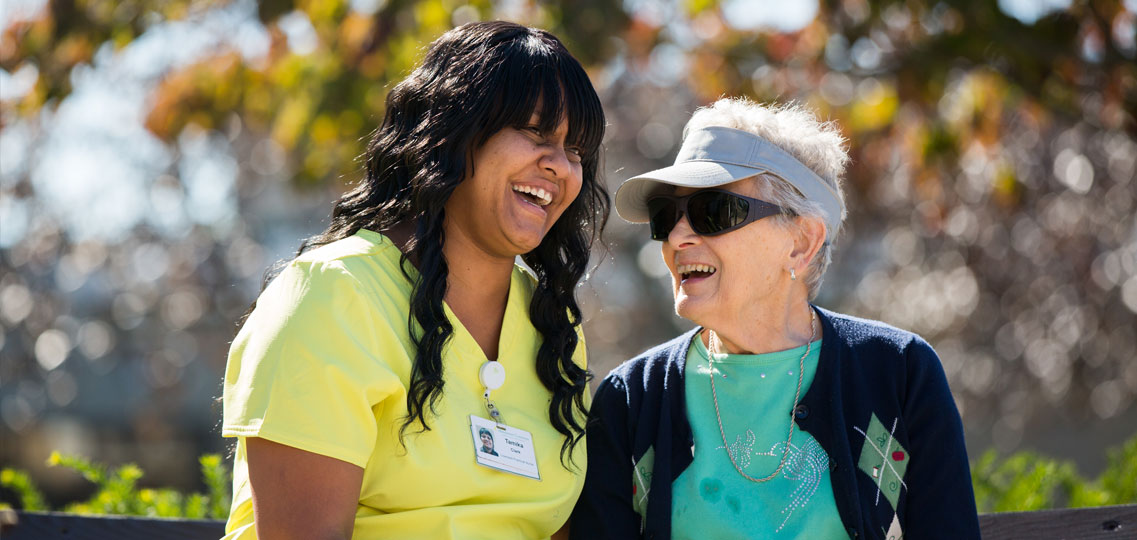 At Pipitone, we understand the senior care industry. From conducting research to creating strategic campaigns, we take pride in working with our clients to introduce new and diverse ideas to ensure their success. With more than 30 years of collective industry experience, we recognize the industry challenges and know how to face them head on.
The senior care industry is facing strong headwinds, possibly more so than ever before. Overcoming them requires extensive knowledge, passion and some ingenuity. At Pipitone Group, our team devotes all of these to our senior care clients.
Consider a recent client example: COVID created a significant labor challenge for the industry. The industry is competing against not only other health care and senior care communities, but national and local establishments in service, hospitality, shipping and more. Tapping into our knowledge of both the industry and the marketplace, we counseled our client to embrace a strategy emphasizing the emotional connections that develop between a resident and a care giver. In recruitment efforts, we positioned working in the senior care industry not simply as a means to an end, but rather, an opportunity to build meaningful relationships with residents while working in a field with potential for career growth.
Understanding the unique needs of our client, we developed an integrated campaign to reach prospective team members through traditional and digital advertising and our client's social media platforms, including Tik Tok to reach the younger prospects. Our attention to detail, strategy, execution and client collaboration aided in developing and implementing successful campaigns.
Through research, campaign development and implementation, we have supported our senior care clients and their various needs: recruitment, foundation, brand, community and care management programs. With each successive engagement we build knowledge upon knowledge, continually evolving, learning and growing.
The senior care industry is continually facing new challenges and changes. At Pipitone, we continue to put our experience to work to support our senior care clients in a strategically sound, creatively compelling way.
To learn more about Pipitone's expertise, review some of our work in the senior care space.
October 4, 2022 at 10:30 AM