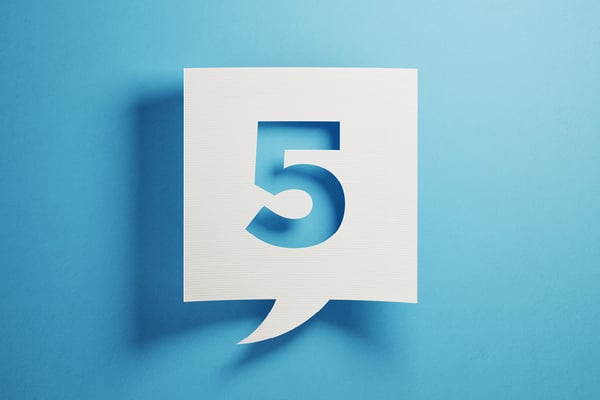 It has been a crazy year to say the least and, in the words of the infamous Grateful Dead, "What a long strange trip it's been". In an effort to keep a pulse on the ever-changing world around us, it's important to check your consumer/customer insights. Are they still relevant? Many are, but some may have taken a left turn somewhere along the way. There are many ways to gather and confirm insights.
However, before you begin any research, it's important to figure out what your goals are, and if you are trying to obtain qualitative or quantitative learnings. There are many tools available today to help make data gathering easier. Below are just a few to consider.
Social Media: This media provides the voice of the consumer. Dove turned the beauty industry upside down by using social media to understand what real women were saying and feeling. When Dove launched its #SpeakBeautiful campaign in 2016, it relied heavily on social media market research to compile insights and data. They analyzed over 5 million social media mentions on Twitter and found that approximately 80% of female users online had experienced negative body shaming comments. That was nearly 5 years ago. Think of all the social media channels available today to glean information from the voice of the customer.
Google Analytics: Doing something as simple as tracking the traffic and performance to your website can reveal a tremendous amount of information. Looking at the customer journey, time on site, where they spent that time, geographic dispersion, what assets were downloaded, keyword searches and even abandoned shopping carts can reveal a wealth of information.
Developing an Online Community: An online community is a closed network of respondents that take part in a series of conversations and structured exercises around a given topic for research purposes. Market research online communities often recruit your most loyal customers or consumers but can comprise your choice of target audience. Tasks can include activities, on-line discussions, research surveys or trying new products. Hallmark used this method with a group of their loyal customers and tested the results against national quantitative research. Nine times out of 10, they found the online community had the same results as large quantitative research.
Secondary research: Never underestimate asking your media partners or searching online for existing studies or data. It's amazing what already exists that you can potentially tap into or purchase. If you're in a specific industry, often times the industry association or media publishers have a tremendous amount of proprietary research. Many times, all you have to do is ask for it.
MRI data: MRI's data comes from their yearly "Survey of the American Consumer." MRI gathers data for this survey through in-person interviews of 26,000 consumers about their lifestyle, attitude and use of over 6,000 products in 550 categories. Random selection of households reduces bias and allows MRI to extrapolate data on a few thousand consumers to represent several hundred million Americans. This provides in-depth quantitative data and allows for the ability to cross tab data cells.
Other research tips to consider:
Keep in mind if you are conducting surveys, it is estimated that 30-50% of surveys are now taken on mobile devices. Make sure your survey platform is mobile-friendly or the user experience will not be favorable. This can cause respondents to discontinue taking the survey or potentially not even start it because they are not on a laptop or desktop.
Consider developing a micro survey, which is a short questionnaire. Surveys over 15 minutes show strong drop off rates.
There is an increased emphasis on the customer experience regarding research surveys. Engagement can be increased by including interactive elements such as word clouds, video clips and storytelling. Geo-location targeting, mobile surveys and other tools help to conduct studies in the moment as the experience is occurring to better capture learnings.
There are many ways to gather insights, so make sure yours are up to date, especially given this long strange trip we are experiencing.
August 26, 2020 at 11:00 PM