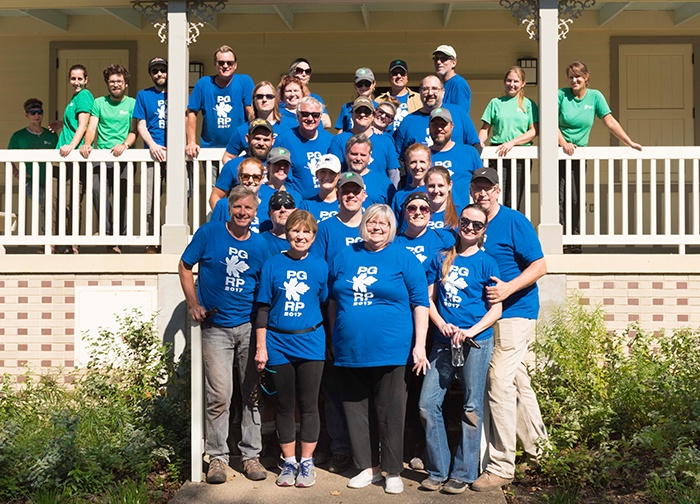 For the last eight years, Pipitone Group (PG) has devoted an entire day to give back to its Observatory Hill community.
This October was no different, as PG closed its doors to beautify Riverview Park and the surrounding area for the third year in a row, continuing our partnership with the Pittsburgh Parks Conservancy.
PG staff met at the park's Chapel Shelter bright and early before splitting into two teams. The majority of the agency helped to plant over 1,300 bulbs in the park, while another group returned to beautify Observatory Hill green spaces along Baytree Street and East Street after tending to the same areas in 2014.
Planting over a thousand bulbs requires plenty of space, so to make room for the plants, PG first needed to clear six large bushes, along with invasive brush and debris.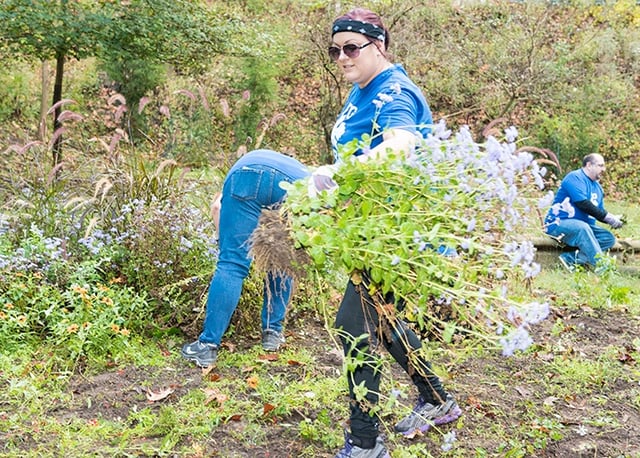 Once the flowerbeds were cleared, PG got out our shovels, under the guidance of the Parks Conservancy team, and began planting the bulbs to add the finishing touch: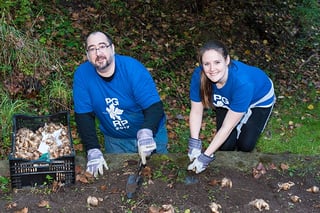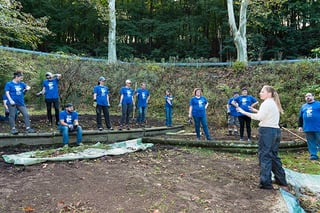 PG Principals Arnie Begler, Ron Moehler and Jeff Piatt took a quick break from gardening to pose for a photo on the warm autumn day: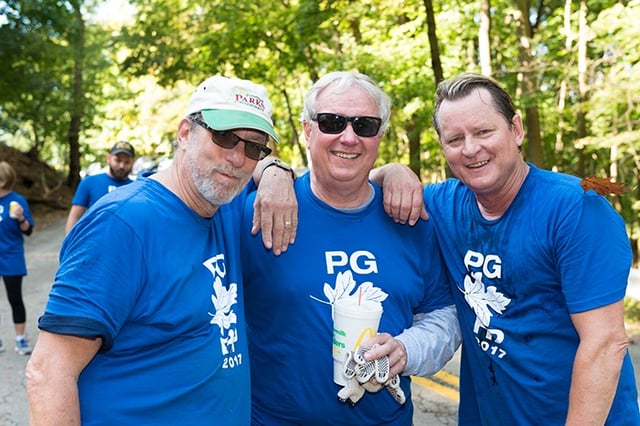 Meanwhile, the group tending to the green spaces on Baytree and East Streets pulled weeds and invasive vines, planted flowers, spread mulch and cleared walkways to greet visitors in the neighborhood.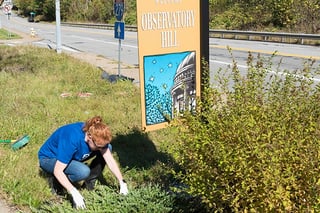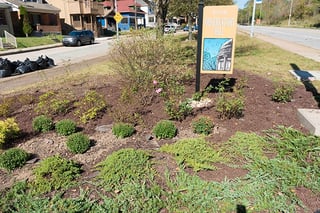 After lunch, the PG team worked to redefine a pathway that was destroyed from a landslide several years ago, while also saving six trees from invasive vines.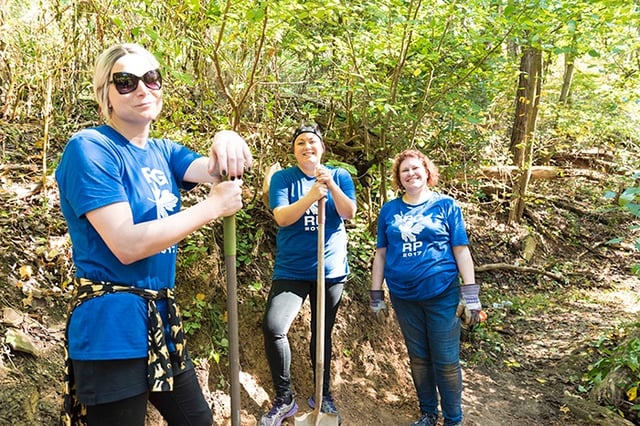 Giving back to the local community and volunteering is part of PG's "Marketing for Good" culture. You can check out our previous projects in these blog posts and news clips:
2016, Follow-up work at Riverview Park
2015, Cleaning up Riverview Park
2014, Showing Observatory Hill Some Love
2013, Giving Back to the North Side—PG Blog, Northside Chronicle Article
2012, Deutschtown Monument Cleanup—WPXI News Clip, Northside Chronicle Article, Time-lapse Video
October 26, 2017 at 5:25 PM