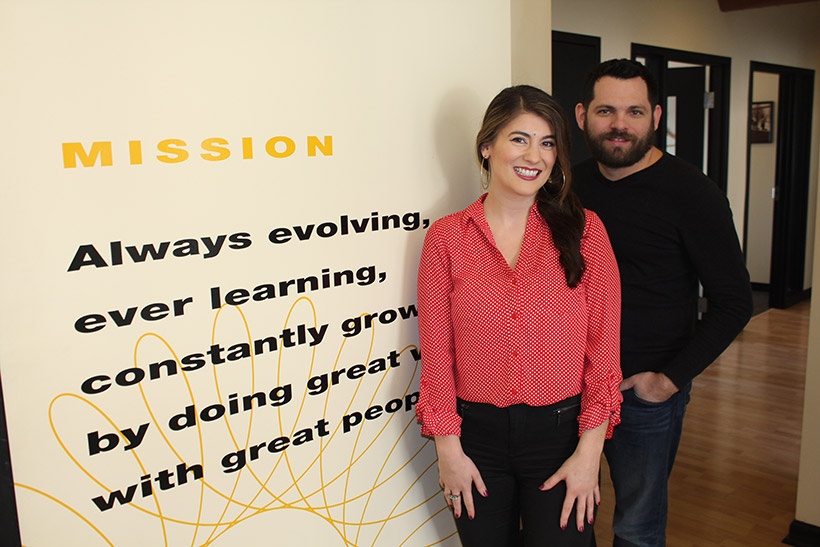 Pipitone Group is pleased to welcome Ian Syphard and Natalie Corkos to its team of integrated marketing professionals as it begins the new calendar year.
Syphard joins the Pipitone Group team as a senior interactive project manager after most recently launching Grenade Digital Marketing and working as an account manager at MARC USA. With a degree in Communication concentrated in Advertising and a Masters in Communication & Information Systems from Robert Morris University, Syphard will focus on Pipitone Group's web and interactive projects. He will help to oversee that Pipitone Group's interactive campaigns are delivered to the client both on budget and on schedule.
"Ian's decade of digital advertising and marketing experience, along with a proven commitment to clients, is a big addition to our department," said Augie Aggazio, Pipitone Group vice president, interactive. "His project management skills and his ability to work alongside clients of all types will help to move our interactive work forward."
After working with SAE International for five years as an eMedia Analytics Coordinator, Corkos comes to Pipitone Group as its newest digital marketing specialist. Corkos will use her expertise in maintaining and developing web traffic strategies through analytics to implement client digital marketing campaigns. She holds degrees in Communications Media from Indiana University of Pennsylvania, along with a Masters from West Virginia University in Integrated Marketing Communications.
"Natalie's digital media prowess and ability to work efficiently on complex projects will make her a great fit in our digital marketing department," said Leah Moore, Pipitone Group director of digital marketing. "Her experience in social media and tracking will prove to be an effective complement to our digital marketing efforts."
Leave your welcome messages to Ian and Natalie in the comments below!
February 14, 2017 at 12:30 PM