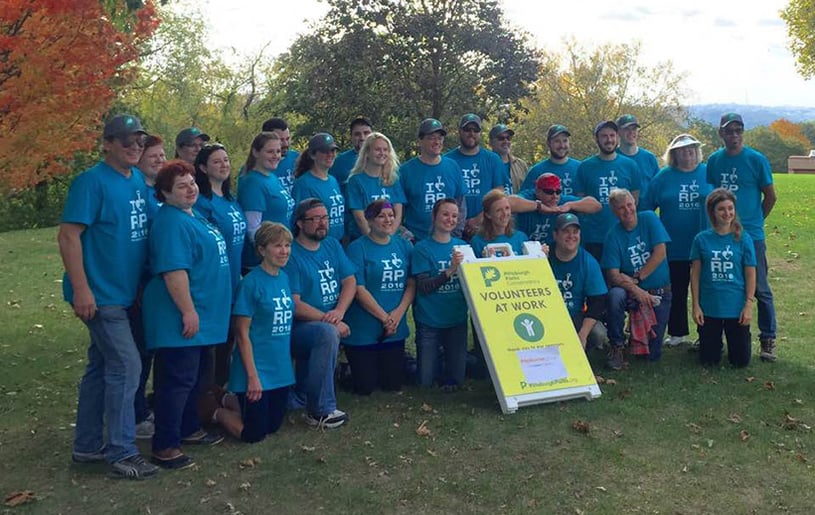 What's better than hosting Pipitone Group's Volunteer Day at Riverview Park?
Doing it twice!
For the second year in a row, Pipitone Group (PG) took the day to beautify the Observatory Hill park, following up on our progress from 2015. Teaming up once again with the Pittsburgh Parks Conservancy, PG picked up where it left off by revisiting over 80 trees that were planted last year, along with the enclosures built to protect them.
On what turned out to be a perfect fall day, PG staff gathered at the park's activities building to start the morning before splitting up into teams. One group returned to Snyder's Point to remove invasive species from a tree-planting site, while another team reinforced enclosures for previously planted trees.
By digigng out protruding jetbead by its roots, we helped to preserve the trees we planted a year ago: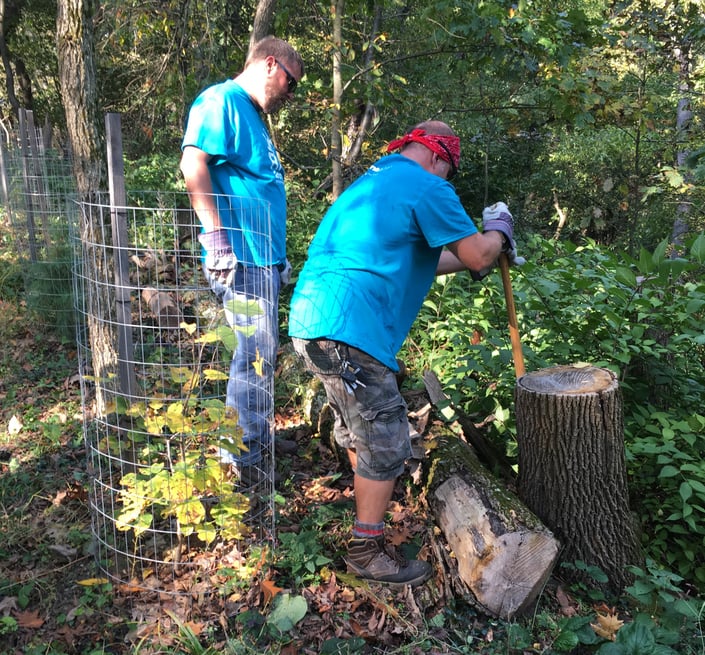 Senior Interactive Engineer Brian Kalinowski worked to reinforce one of the enclosures designed to protect one of the new trees. With Riverview Park's extensive deer population, the enclosures create a safe space for the trees to flourish: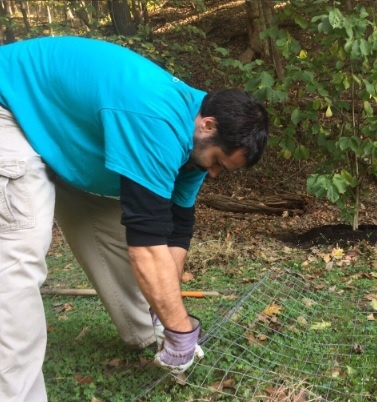 After breaking for lunch, PG staff divided and conquered once again by removing plants and flowers at the Chapel shelter and empty garden, while another group picked up trash and litter.
Bookkeeper Maureen Senkoski (left) and Senior Creative Director Toni Ault took a break from their gardening work to smile for the camera on a windy afternoon: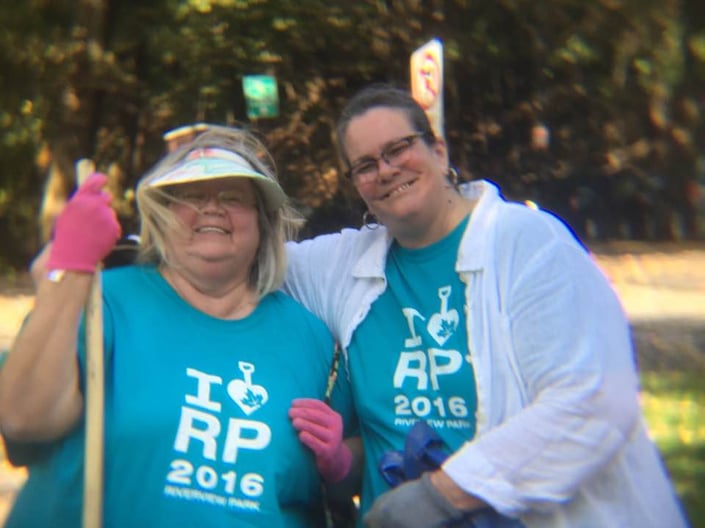 With 259 acres, the park provided plenty of opportunities for PG staff to clean up trash throughout its wooded trails and steep hillsides. Used bottles and food wrappers were among the most common items found discarded throughout the park: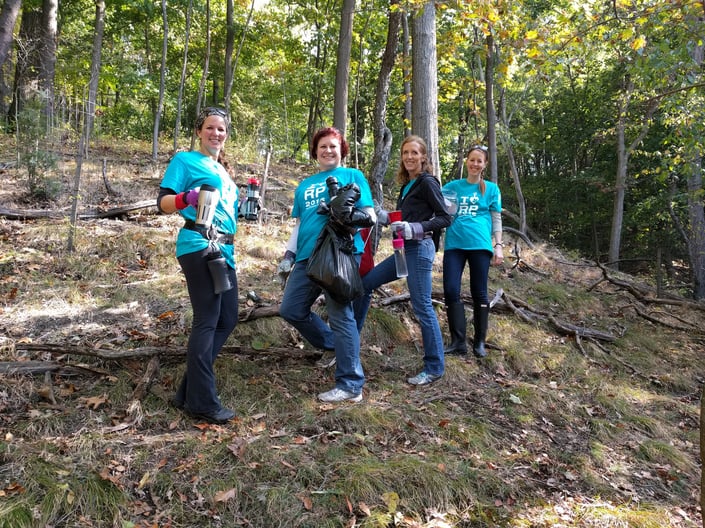 Local media took notice of our annual event, as the Pittsburgh Post-Gazette included PG's work in a feature article on invasive ash borer, while both WTAE and WPXI ran footage on their nightly news broadcasts of PG's seventh annual volunteer day.
Giving back to the local community and volunteering is part of Pipitone Group's "Marketing for Good" culture. You can check out our previous projects in these blog posts and news clips:
October 19, 2016 at 3:06 PM