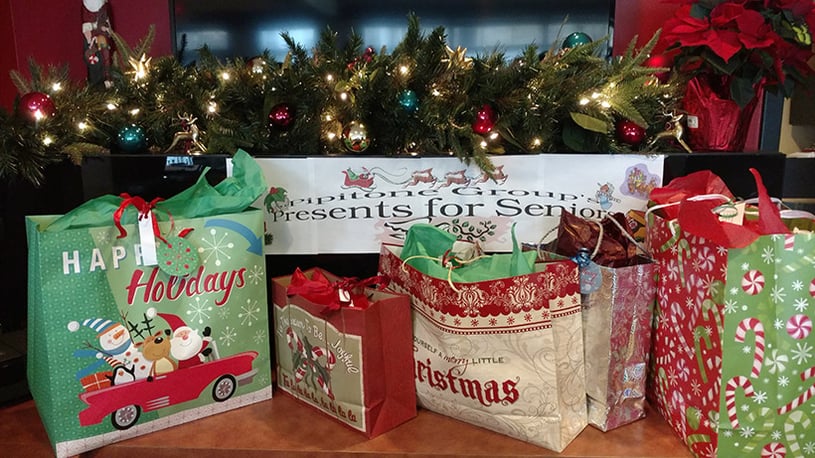 It is often said that it is better to give than to receive.
Pipitone Group (PG) took that message to heart this holiday season by partnering with Ursuline Support Services for the third consecutive year to provide gifts for the elderly in our local community.
There are many senior citizens living in nursing homes and assisted living facilities during the holidays that don't have many belongings or receive visits from friends and family, let alone gifts.
But through our partnership with Ursuline Support Services—a nonprofit charitable organization that supports those who are vulnerable and in need in our communities—PG helped to make sure a group of 30 senior citizens are not forgotten.
"Unfortunately, too many of our local seniors don't get to experience the simple joys of the holiday season," said Pipitone Group President and CEO Scott Pipitone. "But it is our sincere hope that the gifts we provided might help bring a smile to their faces when they open their presents."
Starting back in November, PG placed 30 names on our office bulletin board for staff to select from. With three gift ideas listed below each name, our team donned their Santa hats and brought in their gifts at the start of December in time for Ursuline staff to bring back to those in their care.
You can help too! Contact Ursuline Support Services for volunteer and donation opportunities.
December 16, 2016 at 9:33 AM