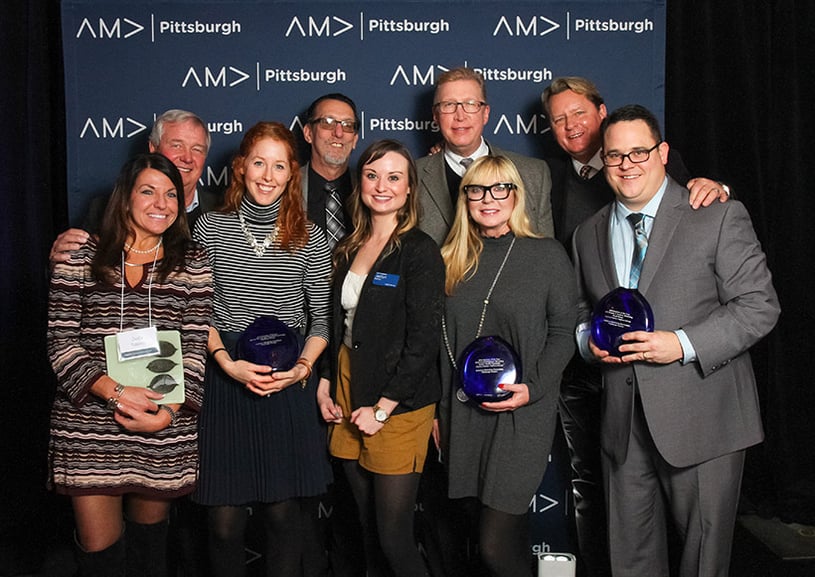 Ringing in the new year is always a time for celebration.
But Pipitone Group (PG) has a little extra to celebrate as 2016 winds down after earning four American Marketing Association (AMA) Marketer of the Year Awards, including the Grand Marketer of the Year Award, the competition's top honor.
Western Pennsylvania's premier, results-based marketing honor, the 10th annual awards recognize the region's top marketers from both brands and agencies for their creative work, with entries independently scored by a panel of judges from AMA chapters in Pittsburgh, Columbus and Cincinnati. Earning a competition-best four Marketer of the Year Awards, the highlight of the day came when PG was announced as the recipient of the prestigious and highly-coveted Grand Marketer of the Year Award for its work on Kraft Heinz's recent pickle product launch.
"It's always great to be selected for an award by our local peers," said Pipitone Group President and CEO Scott Pipitone. "But to earn the Grand Marketer of the Year Award is even more rewarding and is physical evidence of the excellent work being done by our agency to help our client win this award."
The Winners:
Kraft Heinz & Pipitone Group – Heinz Pickle Product Launch
Grand Marketer of the Year
Marketer of the Year – B2C Products & Services
We launched and promoted Kraft Heinz's first new pickle flavors in over 50 years. Leveraging the timing of the presidential election year to unite America on its love for pickles, Spicy Garlic Pickles were positioned against Sweet & Spicy Pickles in a memorable campaign that launched at Picklesburgh.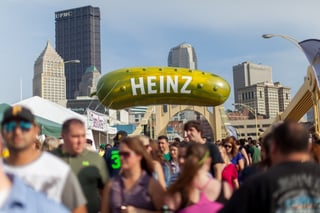 Butler Health System & Pipitone Group – "Remarkable BHS" Campaign
Marketer of the Year – Medical and Healthcare Marketing
We developed an integrated brand repositioning program to promote Butler Health System (BHS), Butler Memorial Hospital and its related medical service lines, with the goal of moving BHS from its brand perception as a smaller community hospital, to that of a regional healthcare leader.
We launched a series of television, radio, online, direct mail and billboard advertising elements to promote the new brand message "Caring hands. Remarkable minds."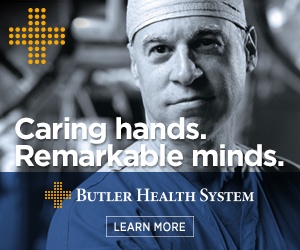 Pipitone Group – "Build Your Archetypes" Mailer
Marketer of the Year – Service Provider (Self-Promotion)
We utilized small Mr. Potato Head figurines within a direct mail piece targeted at architectural building product manufacturers to generate client leads and build relationships within the industry. The figurines were strategically used to promote a workshop to help "build" a client's archetype.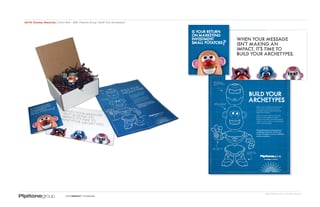 These distinctions mark the second time this month that all three of these campaigns have been recognized, as each received national honors through the Davey Awards, while the Butler Health System commercials also earned an IABC Golden Triangle Award in October for audiovisual communication. In total, after taking home four honors at the AMA Marketer of the Year Awards, PG has compiled 26 awards in 2016!
December 14, 2016 at 9:40 AM