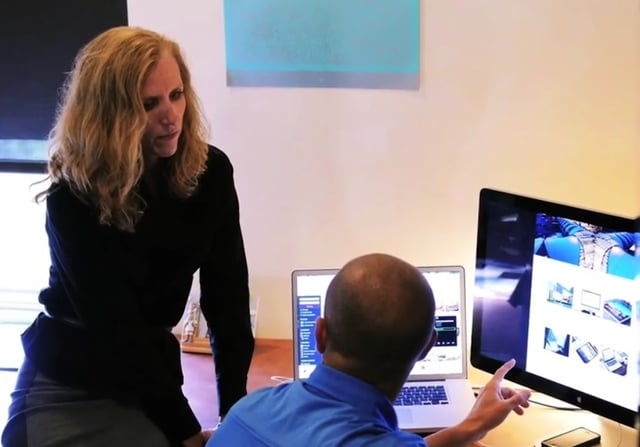 Developing a marketing strategy geared toward architects is a complex process.
In the past, building product manufacturers would simply rely on feedback from their sales teams, or use networking opportunities like lunch and learn events to earn face time and get inside an architect's head regarding the specification process. However, according to a recent study conducted by the AIA (American Institute of Architects) on the Architect's Journey to Specification, building product manufacturers can now capture the attention of architects in today's digital age with just the click of a mouse. Architects now rely on building product manufacturers' websites as their primary resource for information and support throughout each phase of the product specification process.
In December, Architect Magazine published an article on the specification process that brought the AIA's study to life. In it, the author states that building product manufactures need to be prepared with engaging website content that is also easy to navigate as architects are looking to gather information quickly as they progress through their project's journey, from the initial schematic design phase, all the way through construction.
Coincidentally, Pipitone Group was thinking along the same lines as the AIA, working simultaneously to implement a similar "Architect's Journey" process for two of our architectural building product clients, just as the study was being published.
To be more in line with the architect's needs, we helped Vitro Architectural Glass create its own content roadmap for architects called "The Architect's GPS" around the Five Phases of Design:
Schematic Design to understand glass options
Design Development for evaluating glass specifications
Construction Documents for when it's time to specify the right glass
Bidding Phase to approve glass types
Construction Phase when you've realized your design
We sat down with Vitro's team—including its in-house architect—to realign existing information from various parts of its website and place it on one comprehensive page with five strategic stages, each complete with content that would help architects find exactly what they needed at each step along their journey to specification and beyond.
If you're attending the AIA Conference on Architecture in Orlando, Fla. this week, stop by Hanley Wood's 'ARCHITECT LIVE' studio on Friday from 1:30-2:30 p.m. to learn more about our own iterations of the "Architect's Journey." If you can't make it, be sure to tune in live to our discussion.
Scott Pipitone and I will be taking the stage with some of the industry's leading names—including ARCHITECT Editor-in-Chief Ned Cramer and President of the Hanley Wood Design Group, Ron Spink. Bill Odell, HOK's Director of Science and Technology, along with Jason D. Pierce, Architectural Discipline Director at Jacobs, and Vitro Architectural Glass's Director of Marketing and Construction Market Team Patrick Kenny will join the panel.
Are you looking to better align your content in a more architect-friendly online resource? Contact us to learn how Pipitone Group can help you begin your journey.
April 26, 2017 at 9:00 AM