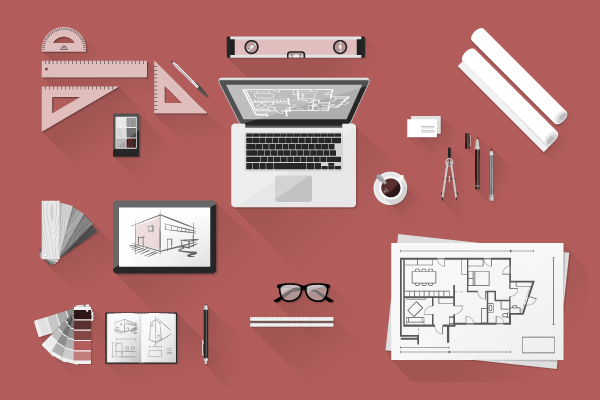 Marketing Through Online Continuing Education During the COVID-19 Crisis
As remote work becomes the new normal for architects and other design professionals, building product manufacturers have been forced to react quickly. In the past few weeks, we've helped our clients find solutions to urgent marketing challenges.
How can we continue to spark engagement between architects and our channel partners?
How can we project thought leadership and stability in these uncertain times?
If some construction projects may be delayed or on hold, how can we support architects?
Continuing Education has emerged as a practical solution to all these challenges—and while online Continuing Education Units (CEUs) are nothing new, the COVID-19 crisis is an opportunity for building product manufacturers to do some critical digital outreach and housekeeping.
Promote Your Courses
Don't assume your audience is aware of your Continuing Education course catalog—design professionals are busy. Some might have missed your last promotion or announcement. Others might have been recently added to your marketing database from a recent trade show, special event or digital campaign.
Whether it's through email, social media or a feature on your homepage, take this opportunity to remind your audience that you're there for them—from a distance—with design best practices they can really use.
Take Advantage of Online Continuing Education Opportunities
If your courses aren't available online through the AIA or third-party providers, such as AECDaily, Architectural Record's Continuing Education Center, BD+C University or Hanley Wood University, now is a great opportunity to do so—all while providing opportunities to generate new leads for reps.
Your sales team and representatives may still also be able to present live courses remotely, as some courses and providers may qualify for distance education Continuing Education Session (CES) credits. According to AIA:
Distance education is defined as a method of instruction in which there is a separation of place and/or time between the instructor and learner, between fellow learners, and/or between learners and the learning resources…Distance education courses from registered AIA CES Providers may be approved for AIA CES credit.
Update Your Educational Content
Now is also the perfect opportunity to ensure cross-platform content integration. Start a blog showcasing snippets of design tips pulled from your CEUs. Make sure your website's continuing education section is up to date with course descriptions and current links to third-party providers. Reach out to your sales team and reps and see if they have new additions to your courses—or even ideas for new ones.
The architecture, engineering and construction industries are facing new, global challenges, but the work—and the learning— will continue. Making sure that continuing education is always within reach ensures your brand stays relevant, even in these uncertain times.
If these tools don't already exist in your marketing toolkit, then opportunity awaits.
At Pipitone Group, we're proud to share our experiences and expertise with you. Explore more Pipitone Group blogs and podcasts on our Building Products channel—and if you want to connect about any of these insights, please contact us.
March 31, 2020 at 3:30 PM