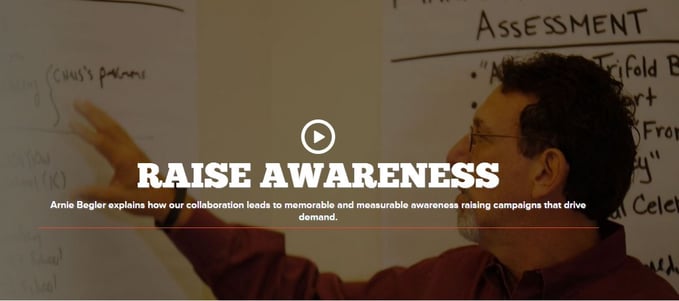 How can your customers buy your product or service if they don't know your brand? At Pipitone Group, we've been helping businesses and organizations in many markets attract attention and raise their profiles for decades.
In our latest video, Arnie Begler, Principal, Strategic Integration, explains how we do this with a collaborative effort between client and agency.
This integrated approach leads to a strategic plan that shapes the creative, the message, the vehicle and the frequency at which we reach our clients' target audiences – and ultimately influences the actions those audiences take.
Watch the Raise Awareness video now.