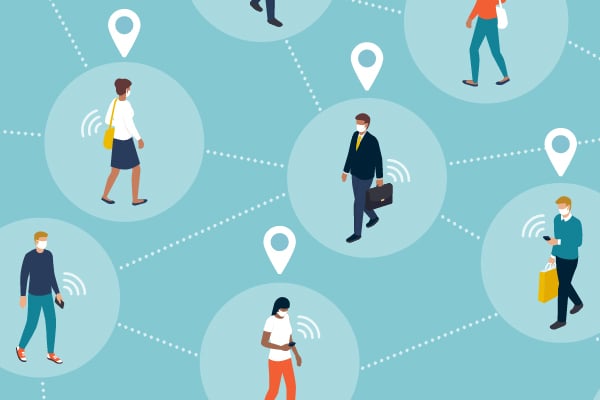 COVID-19 has challenged marketers to find new ways to connect with their audiences and create meaningful interactions. Over the past few weeks, Pipitone Group and our clients have been hard at work solving problems and answering critical, urgent marketing questions, such as:
How can our clients use their unique platforms to disseminate helpful, accurate information that promotes health and well-being?
How have our target audiences' lives and jobs changed as a result of COVID-19?
How can we facilitate meaningful brand and sales experiences when so many are working from home?
Here's how Pipitone Group's clients are responding to a new set of challenges and opportunities. For continuous updates, follow #ConnectingInCrisis on Facebook, Twitter or LinkedIn.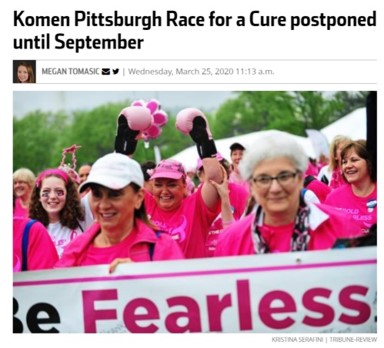 Postponing the Race. Continuing to Fight for a Cure.
The COVID-19 pandemic has forced many organizations to postpone or cancel planned events and gatherings. Susan G. Komen Greater Pennsylvania postponed the Komen Pittsburgh Race for the Cure, one of the city's largest events and the region's favorite Mother's Day tradition. Together, we developed a strategic communications plan that informed the public and secured regional media coverage. This September, we look forward to continuing the fight against breast cancer.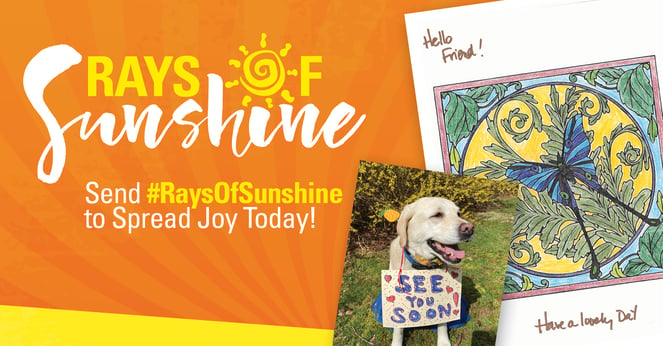 Rays of Sunshine
With senior care communities in full lock down, Presbyterian SeniorCare Network wanted to bring some light and joy to their team members and residents and provide a way for family members to send their love inside.
In just 48 hours, Pipitone created the #RaysOfSunshine campaign to spread joy across the network.
So far, they've received over 1,000 physical and hundreds of digital #RaysOfSunshine for team members and residents. To share your own message, visit www.srcare.org/raysofsunshine.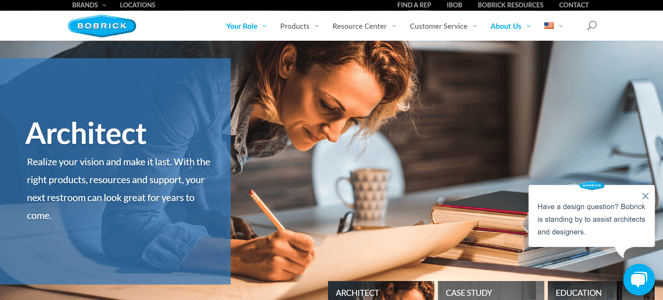 Responding to Distance with Responsive Connection
As the construction industry faces global challenges, Bobrick Washroom Equipment, Inc. needed a fast, simple way to connect design professionals with their architectural representatives. With Bobrick DesignCHAT, we helped take our client from ideation to execution in a matter of days.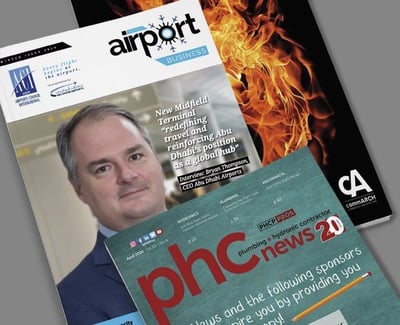 Take Advantage of Online Continuing Education Opportunities
Sloan Valve Company is embracing their role during the fight against COVID-19. Together, we secured placements in key publications—bylined articles, op-eds and more—on the role restroom products play in practicing proper hygiene.
Keep tabs on how our clients are responding by following #ConnectingInCrisis on Facebook, Twitter or LinkedIn. We also invite you to read our first #ConnectingInCrisis blog post, reviewing key challenges and offering some strategic marketing ideas for your business during COVID-19.
At Pipitone Group, we're proud to share our experiences and expertise with you. If you want to connect about any of these insights, please contact us.