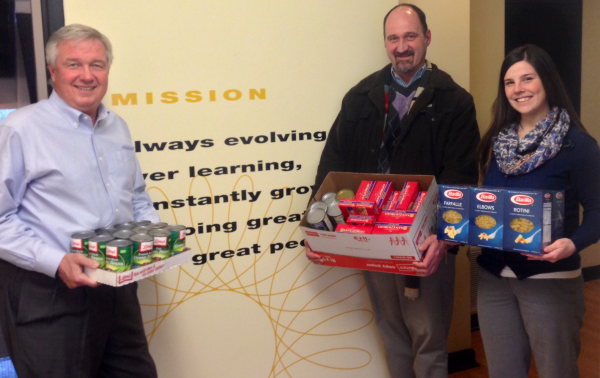 Northside Common Ministries Food Pantry director Jay Polizani (center) accepts donations from Pipitone Group Principal Ron Moehler and Relationship Manager Courtney Connor.
Pipitone Group was pleased to make a donation to the Northside Common Ministries Food Pantry on behalf of their clients this holiday season.
The donation was two-fold: a $5000 check, and over five boxes of actual canned goods.
"I think it is very important to give back to the community," said Scott Pipitone, CEO and President of Pipitone Group. "The team at Pipitone Group is committed to making the area around us a better place to live and work. Our mantra is to do great work with great people. This is just another example of how we try to do so."
Northside Common Ministries Food Pantry director Jay Polizani came Monday to pick up the canned foods.
"The generous donation made this winter by the Pipitone Group in honor of their business associates will allow us to purchase food for the food pantry this coming spring when donations traditionally decrease," said Polizani. "I hope many others are motivated next winter to celebrate the holidays by giving a gift of food to someone in need. . . Lives are changed as a result of these kind of actions.
Pipitone Group's donation is a continuation of the commitment to community service model that it has upheld over the last twenty years. In the past, members of Pipitone Group have helped plant a community garden, helped raise over 4000 dollars for Alzheimer's research and helped renovate a veteran's monument, in addition to doing working for many non-profit foundations pro-bono.
The Northside Community Food bank helps more than 1000 people a month- a number that has almost tripled in the last 10 years- ensure that there is enough food for them and their family, and is the largest client of the Greater Pittsburgh Area Food Bank.
If you would like to donate, the food bank is always accepting donations and is always in need of pasta and pasta sauce, peanut butter, soup, laundry detergent, paper towels and other toiletries, but all canned and boxed non-perishable foods are constantly in demand.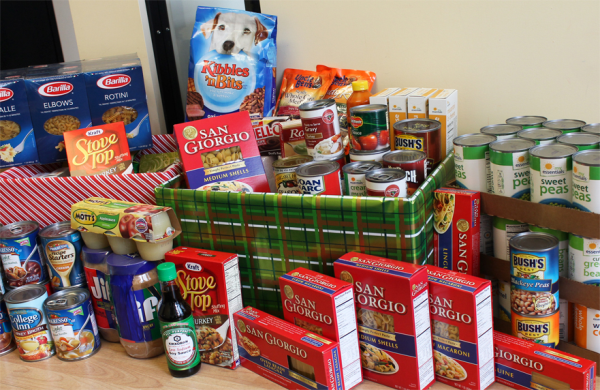 January 20, 2014 at 10:56 AM