The Hill Group and Pipitone Group are hosting a free executive briefing on Thursday, October 17, at the Duquesne Club. The morning briefing titled, "Brand to Demand to Close:Generating demand and sustaining engagement in your brand, products and services," will demonstrate how Demand Generation Through Marketing Automation can improve results and return on marketing investment.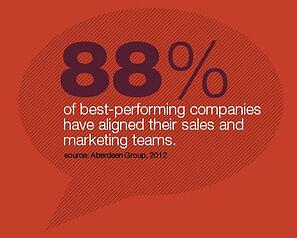 "From strategic alignment of marketing and sales to marketing automation technologies, this is a complex topic and a daunting challenge for many organizations to get their collective heads around," said Chris Brussalis, president and CEO of The Hill Group. "If you have high-level responsibility within your organization for marketing, sales, lead generation or communications, this briefing is well worth your time."
The briefing will feature three expert presenters who will share their knowledge and professional experiences in the context of demand generation.
Chris Brussalis, president and CEO of the Hill Group will discuss how organizations can mutually benefit by better aligning brand and business strategies from the beginning.
Scott Pipitone, president and CEO of the Pipitone Group, will discuss how to align sales and marketing to more effectively capture and capitalize on leads.

Alan Stein, vice president of marketing and sales for AlliedBarton Security Services will share his direct experiences of implementing an enterprise-wide demand generation and personal-based content marketing program.
To register for or learn more about this executive briefing and the expert presenters click here or call 412-321-0879.